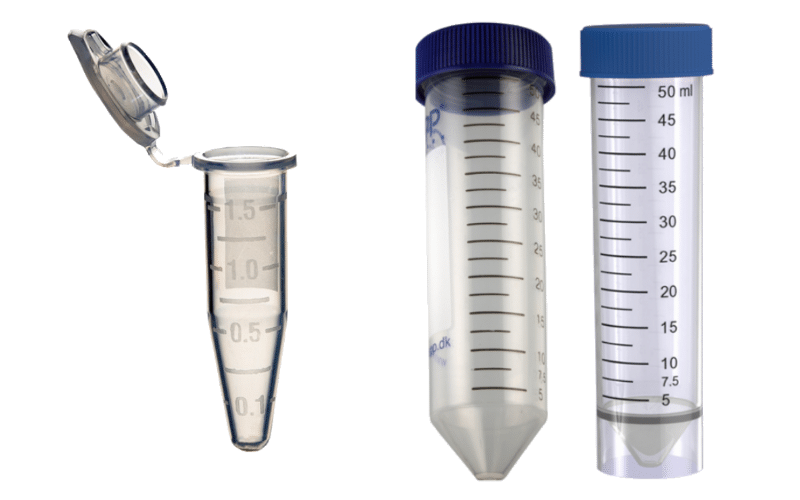 CAPP Microcentrifuge tubes and BluCapp Centrifuge tubes
The Expell Microcentrifuge tubes are available in 3 volumes: 0.5ml, 1.5ml and 2.0ml. The tubes are made of pure Polypropylene and are available sterile. An important feature of this tube is that it is easy to open and close with one hand. The tube is perfectly sealed to prevent evaporation.
The BluCAPP Centrifuge tubes are available in 15ml and 50ml format. The caps have a good grip for opening with a glove, and the tubes are clear and have easy to read graduation marks on the sides. The 50ml tube is also available with a skirt at the bottom, allowing it to stand on its own.
Do you want to know more about these tubes? Please don't hesitate to contact us.