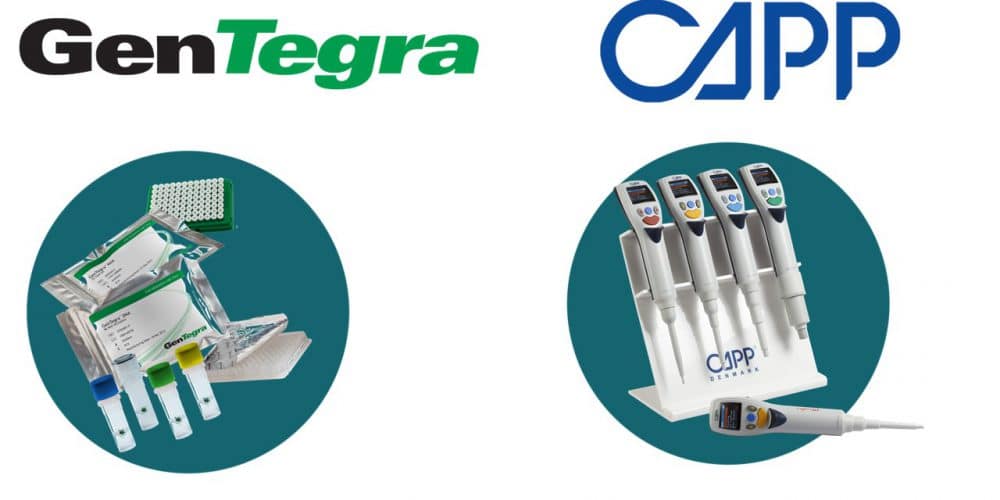 New brands: Capp and GenTegra
We are pleased to announce the cooperation with GenTegra. GenTegra is an American company that manufactures stabilization products to protect biological samples during transportation and long-term sample storage. Gentegra's products help customers to collect, transport, and/or store RNA and DNA samples at ambient temperatures.
Also new in our portfolio: CAPP. CAPP is a Danish company that is specialized in liquid handling products (pipettes and pipet tips). The product range of CAPP also contains laboratory consumables and benchtop equipment. CAPP lab equipment is outstanding in terms of ergonomy, design and functionality.