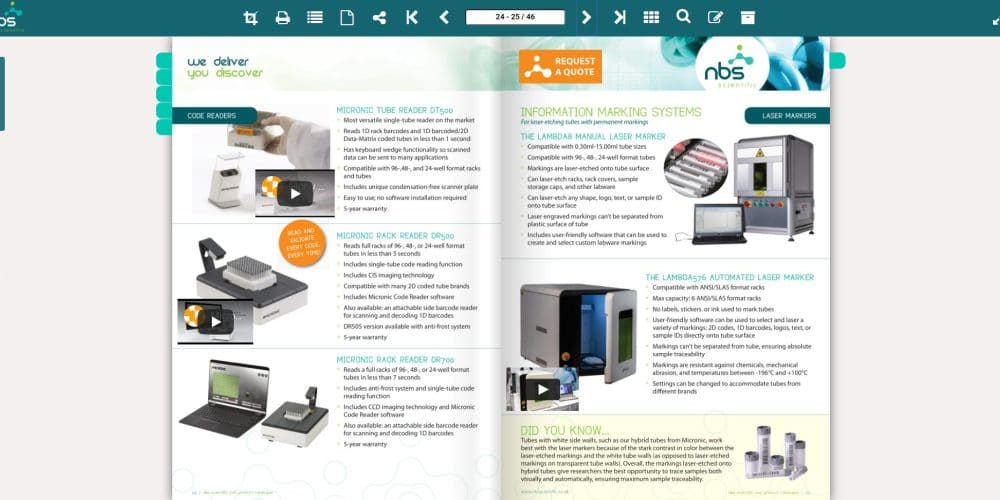 It's Here! Our First Ever Digital Catalog
At the beginning of 2021, we launched our first ever digital catalog. Since the status of tradeshows was still unknown, we wanted to create an interactive environment where customers could browse products, watch product videos, review technical specs, and ask questions all in one place.
Looking for the working volumes of our storage tubes? Or the throughput of our (de)cappers? Whatever you need, we've got you covered. When you flip through our catalog, everything is at your fingertips.